How it started'
By realizing the gaps and needs that made a shift of traditional aqua farmers to practice shrimp farming along with continuous good produce which creates a safer and more sustainable environment for the fisherman. Following geographical (climate changes, tides/winds, etc.), livelihood, literacy (about shrimp farming shift) challenges, monitoring the quality, nutrition, harvesting methods and most importantly the safety for the people who are at the forefront of Shrimp Production - The farmers/ fishermen were the concerns solved. Post roping D'ART to discover ways of strengthening the brand-consumer relationship through experiential means.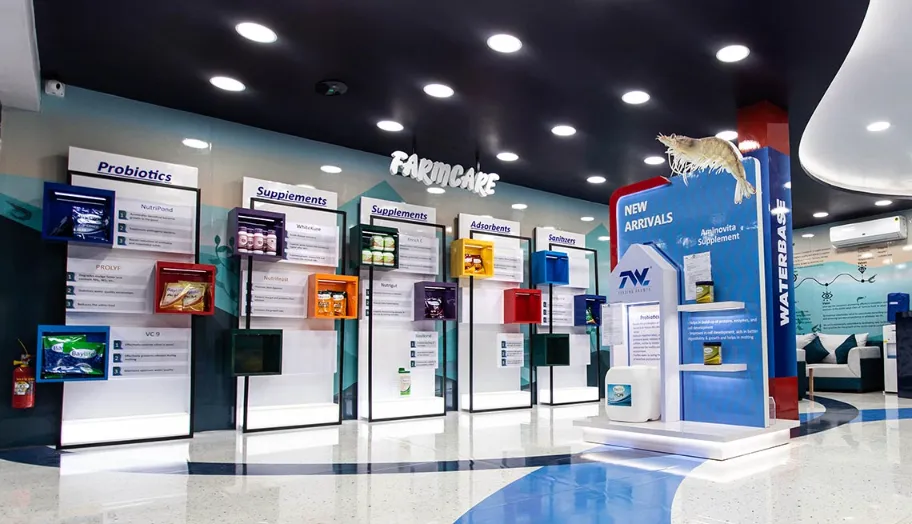 'The Brand Challenge'
By decoding the whole brief and the jolted challenges along with it. We performed extensive consumer, market, product, competition research. Where we arrived on – what were the past gaps of consultation on both B2B and B2C crossroads that the brand faced.
• Industrial lack of tools and visual assistance (in physical space) prevented the B2B integrated sales team from conveying key benefits of effective communication (that included complex scientific data).
• This lack reflected on B2C space as well, where consumer understanding was not created on enticing and educative fronts.
• The challenge of touch-n-feel accompanied by SKU placement with rising demands of consumer hospitality was a ditch with the cash burn.
• The visibility in consort with scalable reach at current relevant O2O interventions.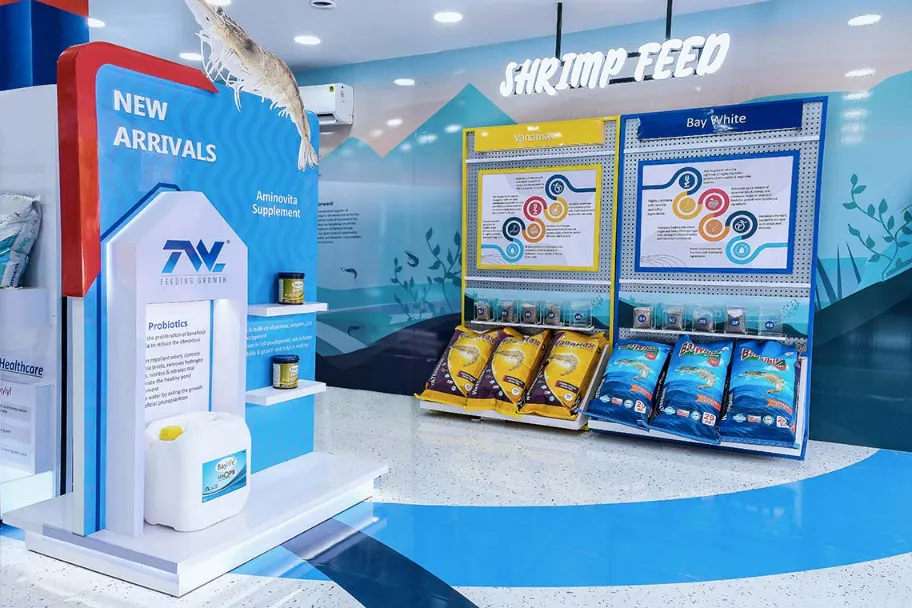 'Our Hands-On'
By analyzing the brand challenges, we arrived at the right mix of design for Waterbase's Global Retail Design Identity as a solution through research challenge (through the better market, brand-consumer, and product understanding) with design treatments (that were Phygitalized) with segmented hospitality measures.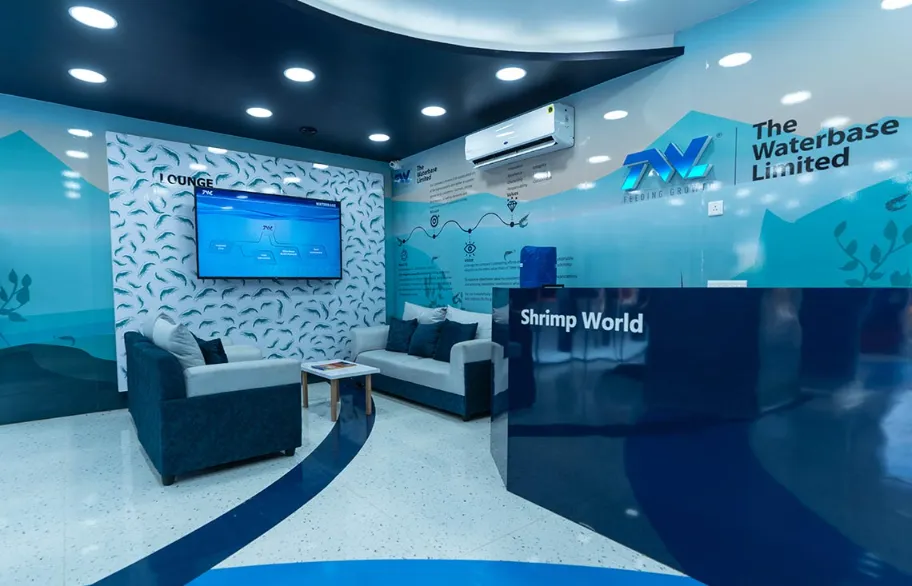 We divided our design layout into different sections –
• Product placement with complied color-coded packaging accompanied by real samples to boost show intel.
• Experience wall that acted by way of key graphic as a manual interface to impart knowledge on the usage of Waterbase's products at each stage of shrimp development.
• Dedicated hospitality section – that comprises 25 % of the design layout. It features a lounge area where the Visual Interface Program made a visual appeal to literate consumers about the 'Shrimp World'. Waterbase's 'Personnel of Contact' creates a better consumer understanding/interaction with the brand and its products.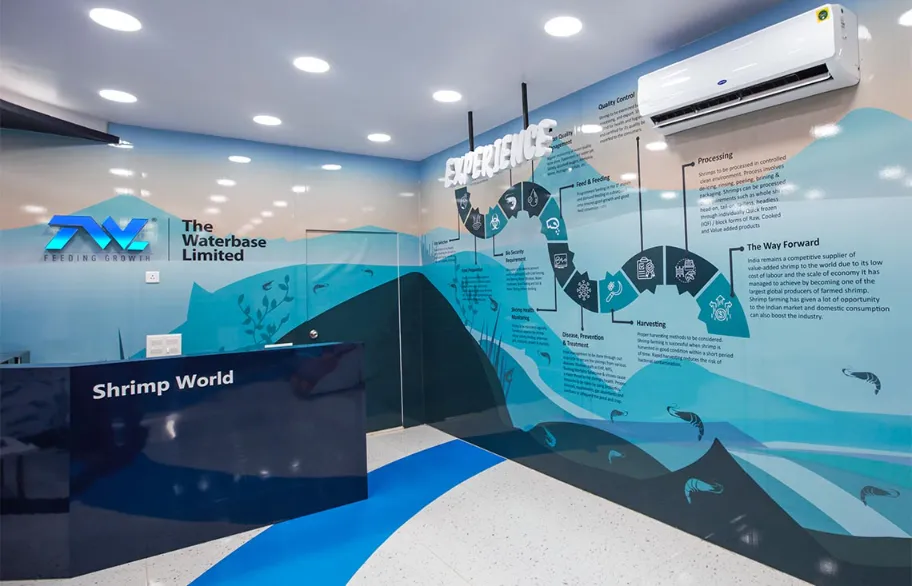 Post these design treatments, we imparted digital intervention through technologies like Ultima AI and Heatmaps. That comes with capturing in-store headcount, demographics, zone counting, consumer cool level, staff exclusion, adult/children differentiation, WIFI analytics (via Ultima AI). By heatmaps, we enabled analysis of mapping footfall (in-store) with least to most visited areas (by marked color codes). By these technologies, we helped Waterbase to gain present and future efficiencies in form of retail analytics that banked the data to pertain to imminent treatments. To make the retail experience more connected to consumers to drive both targeted and projected footfall.