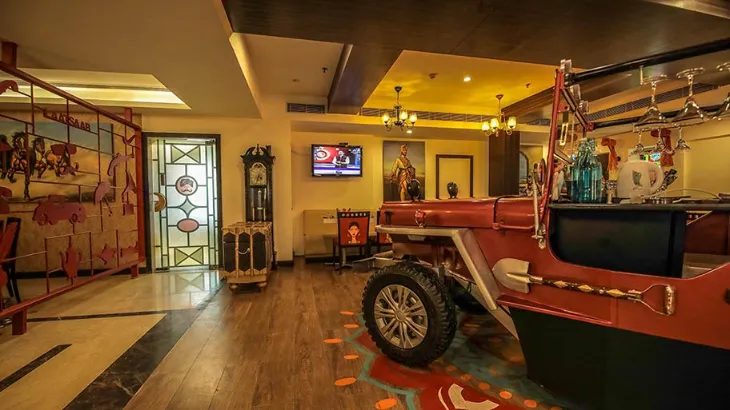 Theme based restaurant is a lavish dining spot that serves Indian dishes and beverages reflecting the royal heritage of ancient Indian culture. The most influential persons of that time were the NAWAB'S, ZAMIDAR'S and most prominently they were called as LAAT SAAB. This theme revolves around the life and personality of LAAT SAAB itself across all the regions of India.
Precision in design & deployment gives you a complete royal dining experience with each & every element complimenting the theme.
The moment you enter the restaurant it gives you a sense of belongingness with beautiful historical artifacts and murals on display.