WHY SHOULD INCLUSIVITY BECOME A SIGNIFICANT PART OF THE RETAIL BRANDING STRATEGY?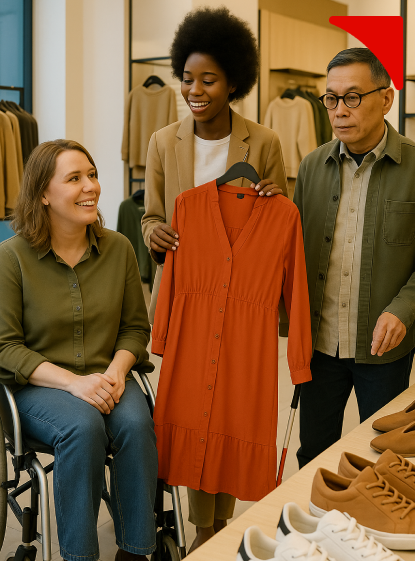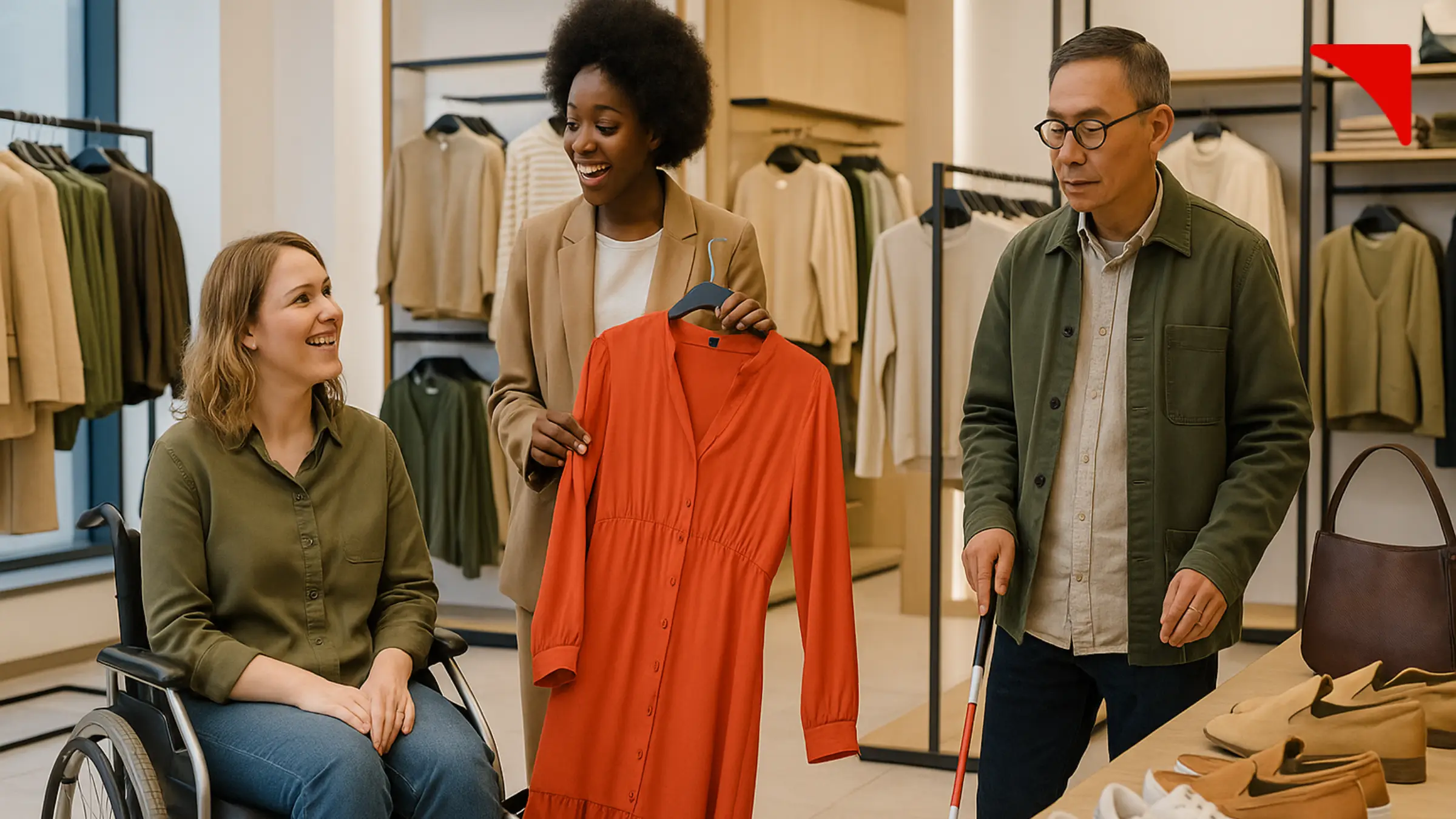 What makes a brand a household name? How does it get positioned? What matters for staying relevant in the market? All of these factors converge on the branding feature. With a broader industry segment leaning over advancements, it is a collective endeavor to glorify consumers through convenience without making them reel over the experience. In particular, it has a more significant impact on physical brick & mortar retail.
Retail wasn't above the backwaters even before the pandemic's cataclysmic events. With eCommerce profoundly infiltrating the economy, physical retail lost revenue. But with the discourse about accessibility and convenience, retail branding strategy has risen above catering to physically abled consumers. Instead, it is working with an approach that considers universal for humans.
Looking beyond the usual proposition of creative compositions over marketing communication, what truly helps a retail brand survive is inclusivity. Retailers are throwing money into the show and waiting for the magic to happen. However, what they miss in their branding approach is in-store accessibility which cultivates brand loyalty for consumers.
The Rules of Branding with Inclusivity
In marketing, the fundamental law of branding says: What you make your consumers feel becomes part of your brand. With responsibility for inclusivity, this achievement is directly proportionate to $13 trillion in disposable income represented by people with disabilities and their families, according to WGSN's report.
As a retail design agency in the Web3 era, what we consistently deliver through our designs becomes the business' identity. So it is critical to know the business value of inclusivity in retail. In a global economy of 9 billion people, a brand has a selected consumer group to serve. But it also includes people with disabilities, highlighting the need to incorporate inclusive retail into retail solutions.
Branding emphasizes narrating the brand essence through the story, but communication begins with in-store touchpoints. For people with disabilities, barriers to accessibility and choices make them rethink their loyalty to brands. Essentially, an essential component of any branding strategy is the design principle that reflects what a brand tries to convey to its customers.
To put things in perspective, here is why inclusive spaces weigh upon retail branding:
A complicated space pulls back
The unsaid logic states that visually impaired or neurodivergent consumers seek creativity in simplistic physical stores for their shopping journey. Navigation isn't just a problem for a visually-fit consumer but also for those with neurodivergence who find visual stimuli to impact their ability to look for commodities and become a barrier. Clear communication throughout the store should be prioritized in design, not just for branding but for finding stuff.
Lowering the Omni-channel Approach
A brand's lack of in-store inclusivity directly influences its omnichannel presence as part of branding. It isn't just the in-store designs that affect the physical journey of the consumer, but how they perceive the digital channels comprising a retail business's identity primarily impacts traction, buying intention, and willingness to return next time.
According to the Click-Away Pound Report in the UK, 73% of disabled consumers find accessibility barriers on one of the four websites. Retailers who spend making their websites as inclusive as physical stores have a higher chance of attracting consumers from diverse walks of life.
Comme Deux is shifting its online presence from Tommy Hilfiger to Danish Beauty Brand to make it feel more accessible from a visual, auditory, and cognitive experience.
Unawareness of staff etiquette
While branding is about how you make your consumers feel, the impression comes through the treatment received by the brand's people— the staff. It makes sense for a retail store to train staff well and teach them accessibility and inclusion.
The holistic shopping experience inside a physical store is not just communicated through design but human-centric interactions, which are personalized through staff and their knowledge of facilitating shopping convenient for consumers who are neurodivergent, visually impaired, or other imparities.
The more store employees engage with empathy for a specific group of consumers, the more the customer's journey with the brand will be enhanced.
Key Note
A retailer's ability to make the in-store experience more accessible for consumers who require unique environments and comfort includes low stimulant environments, softer and simpler designs, and better staff training. It isn't just about Corporate Social Responsibility, a brand, but the business value these shifts could bring through a branding phenomenon. Inclusivity is not an option but a fundamental preference for better revenue results. When retail becomes accessible to everyone, brands can only thrive.