TATA Steel has recently launched its new retail store- Tata Aashiyana. The belief behind opening this store was to have a multi-functional centre which will bring together all housing materials under one roof.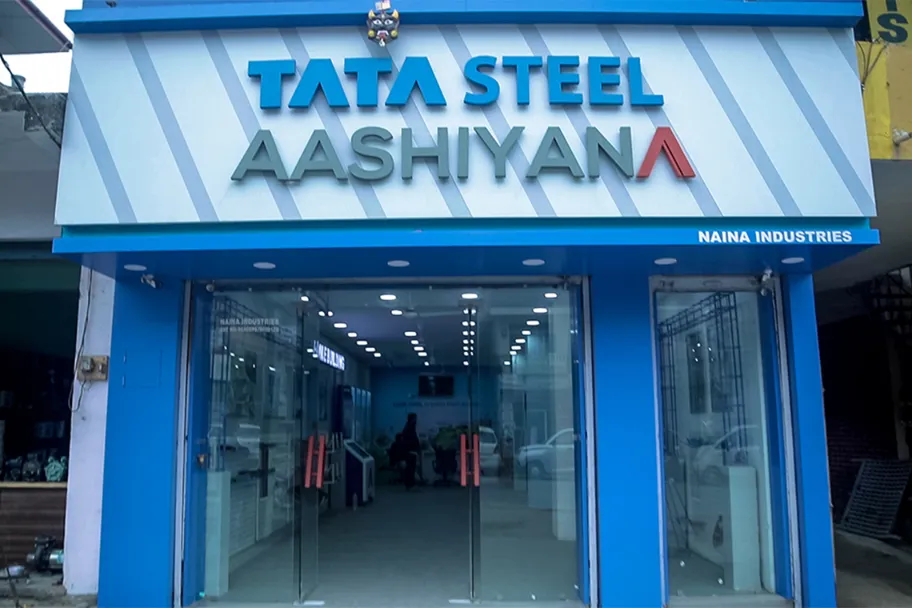 Tata Steel & D'Art Design DELIVERED THE NEED OF DEVELOPING INDIA. A Masterpiece Store design, delivered from concept to deployment, for the rural and urban Indian market.
D'Art, Retail design agency was allowed to design and deploy their new retail store. The store is located in Mandi, Himachal. Being a retail design agency, we understood the concept behind introducing the retail store and came up with creative and unique designing elements that helped us to make their vision come true.
This was only possible because of our dedicated and devoted team members who did the in-depth research, out of box thinking and came up with remarkable designs that brought life with it.
We at D'Art build a living and evolving space that communicates beyond its walls. Designs are prepared for the customers and not for the retailers. We listen better, plan better and build better by not compromising on quality. For further information contact us. We would like to thank team TATA Steel for believing in us. Providing us the freedom on design to craft a unique store, leading us to deliver what consumers ask, brand desired performance, Phygital connect, B2B Format Solutions and lot more.