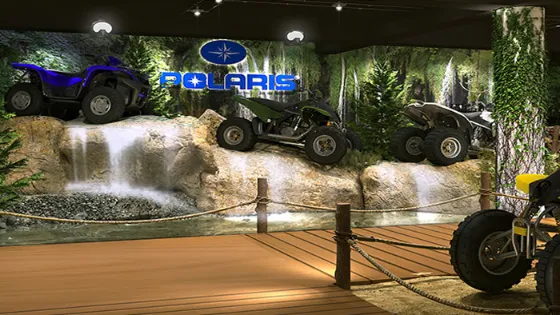 We delivered first ever "Island Store Concept" for Polaris Gurgaon store.
A mind-blowing design concept that gives a product the right flavour of its use & environment.
Since ATV's are an off-road vehicle and globally recognized for off-road adventure. The design challenge was to give the product with its respective feel. Our design went super successful in delivering the right essence of the brand and product.