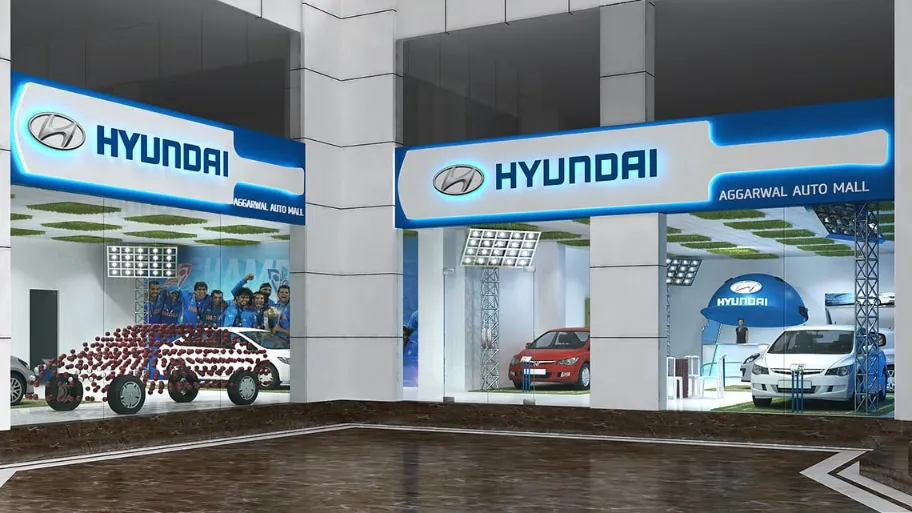 When the fever of cricket was at its peak, HYUNDAI approached us to design & execute a showroom based on a cricket theme.
This design told everyone that "look cars & cricket gels so well with each other".
A car made of cricket balls. Every element that you can think of in the sport, has been used in designing this store. This experiment came out so well that it showed us that we can deliver "clutter breaking designs".